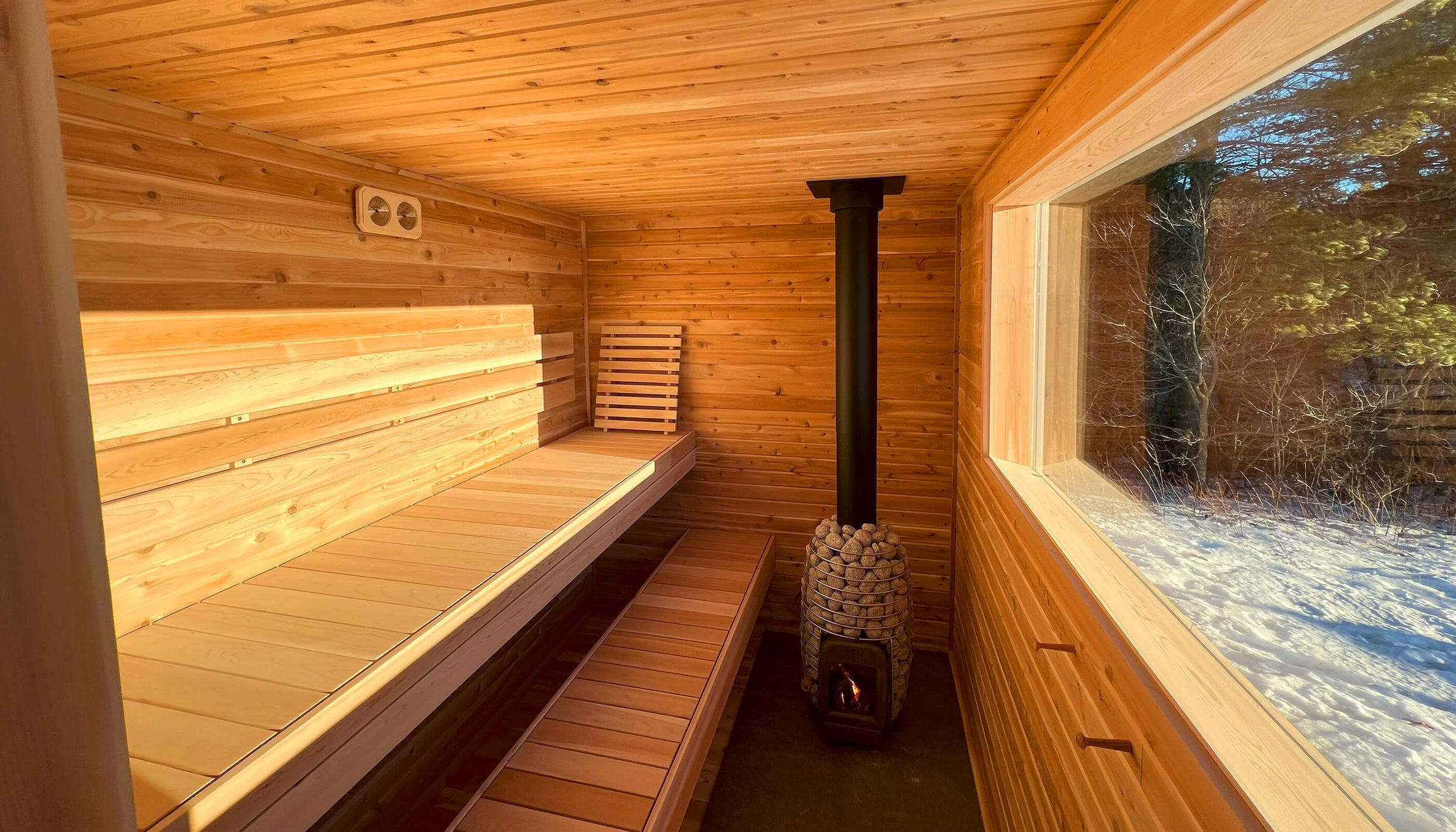 Expertly crafted relaxing experience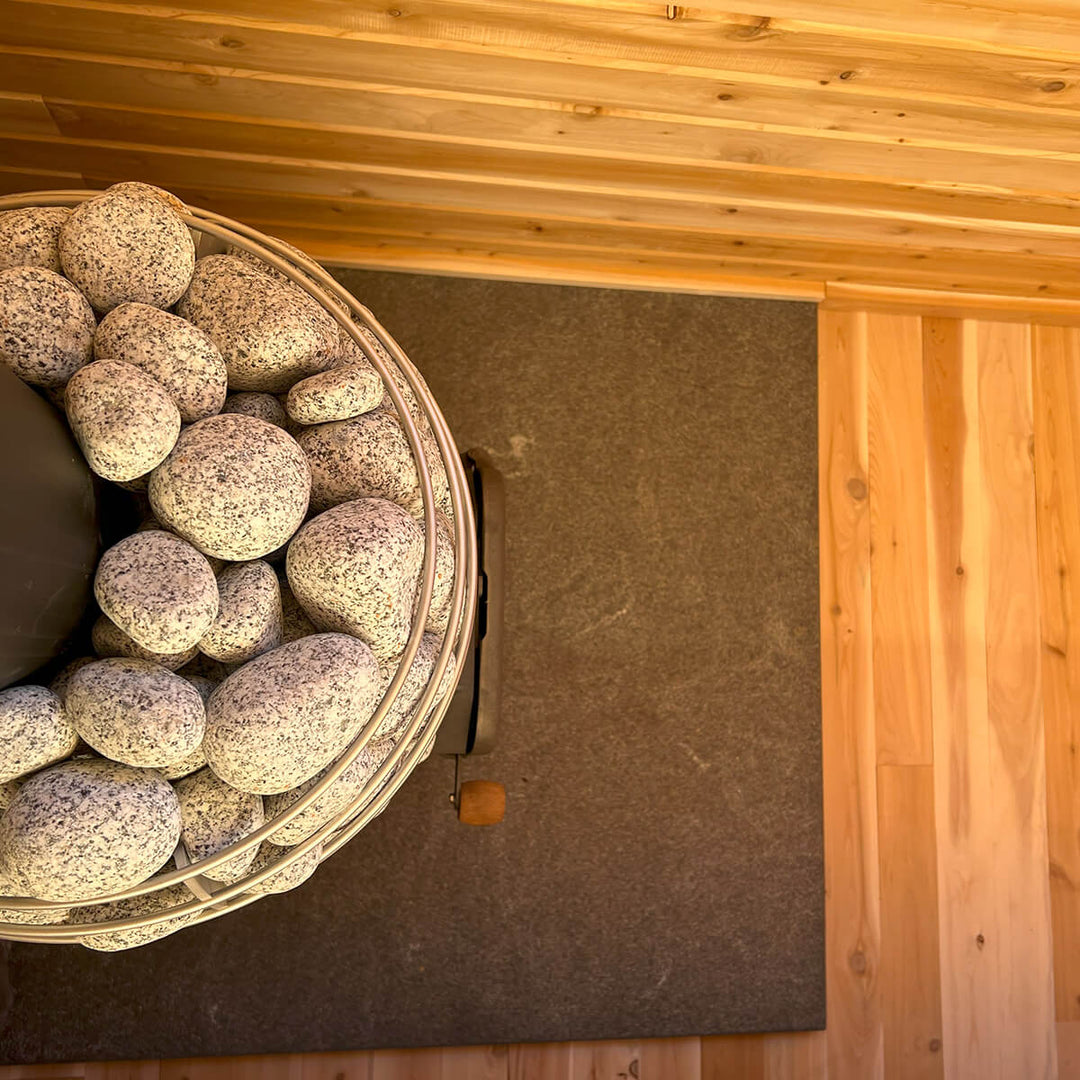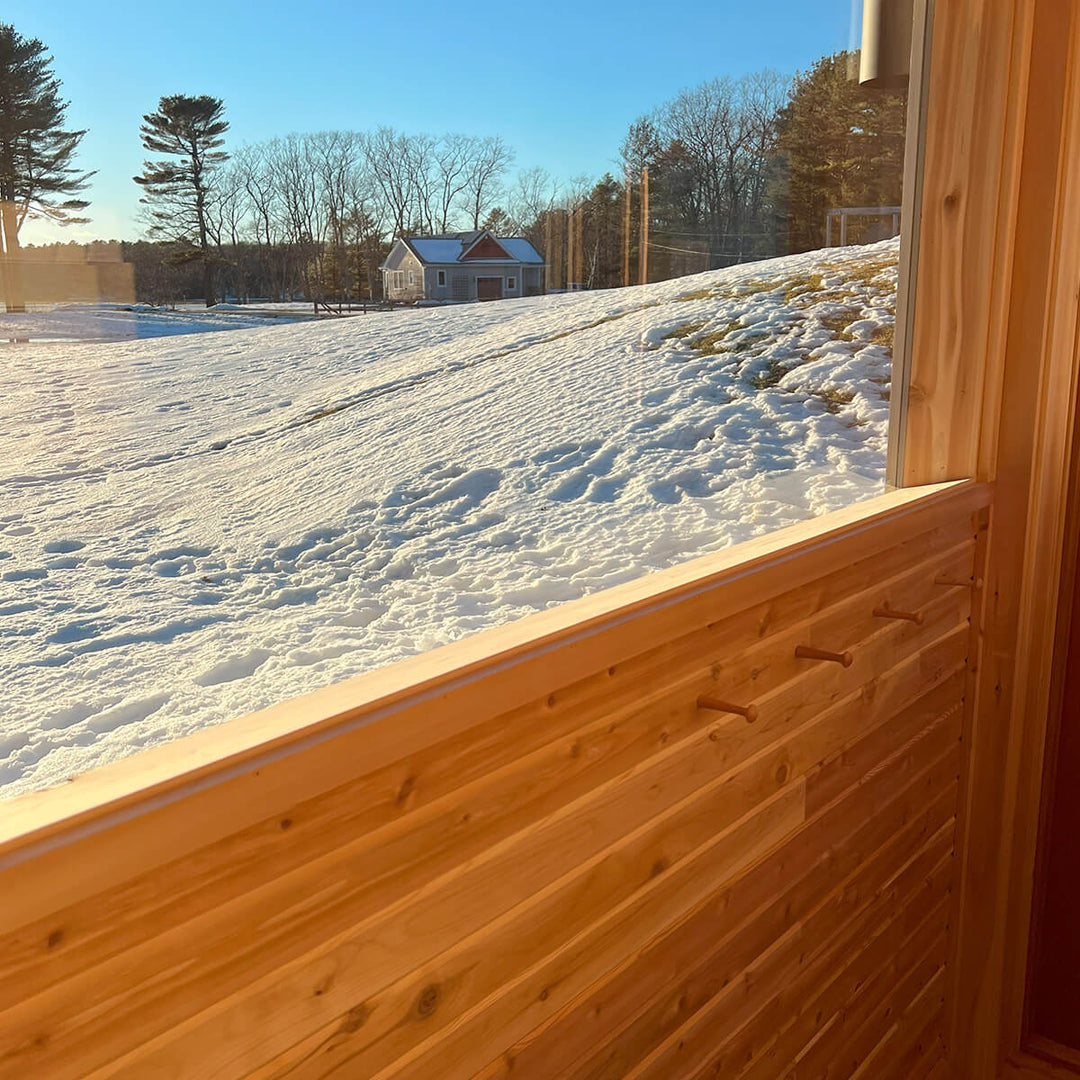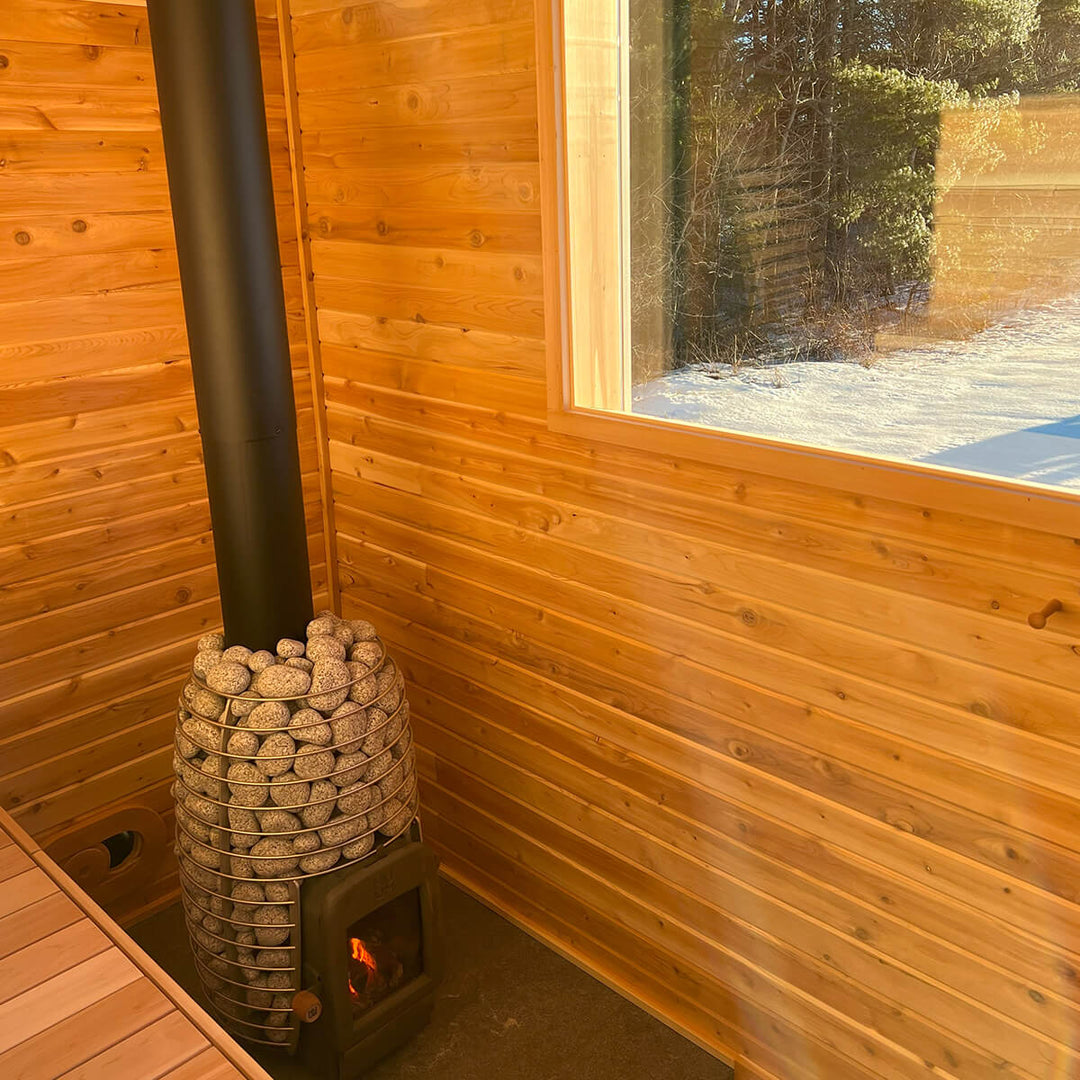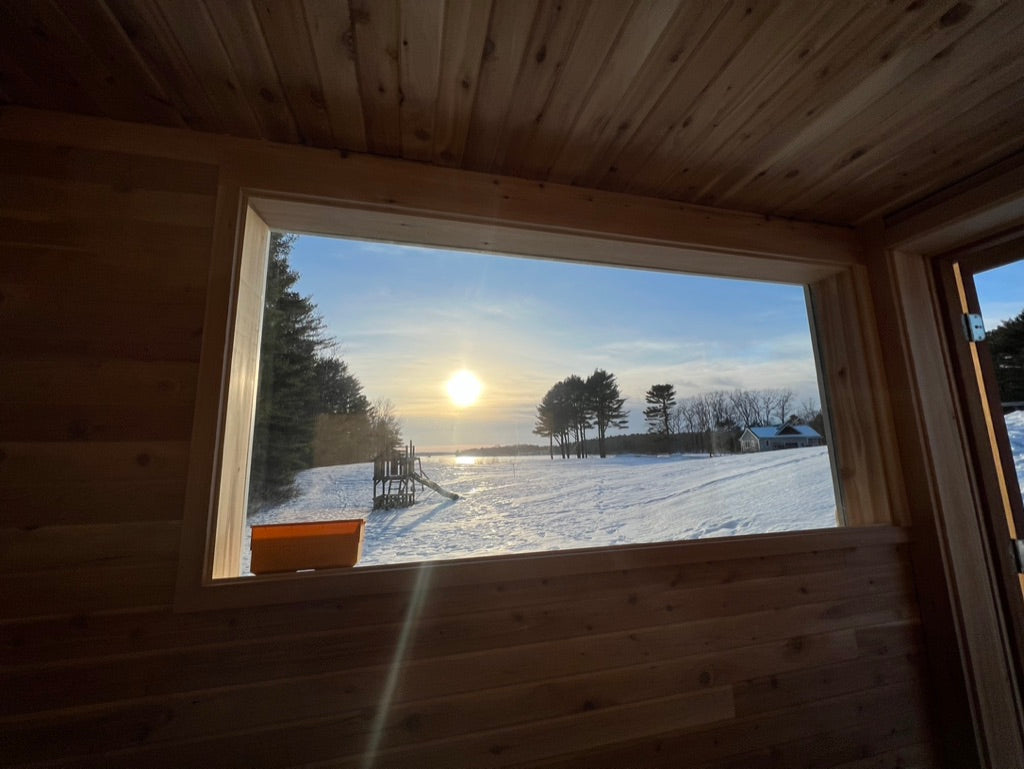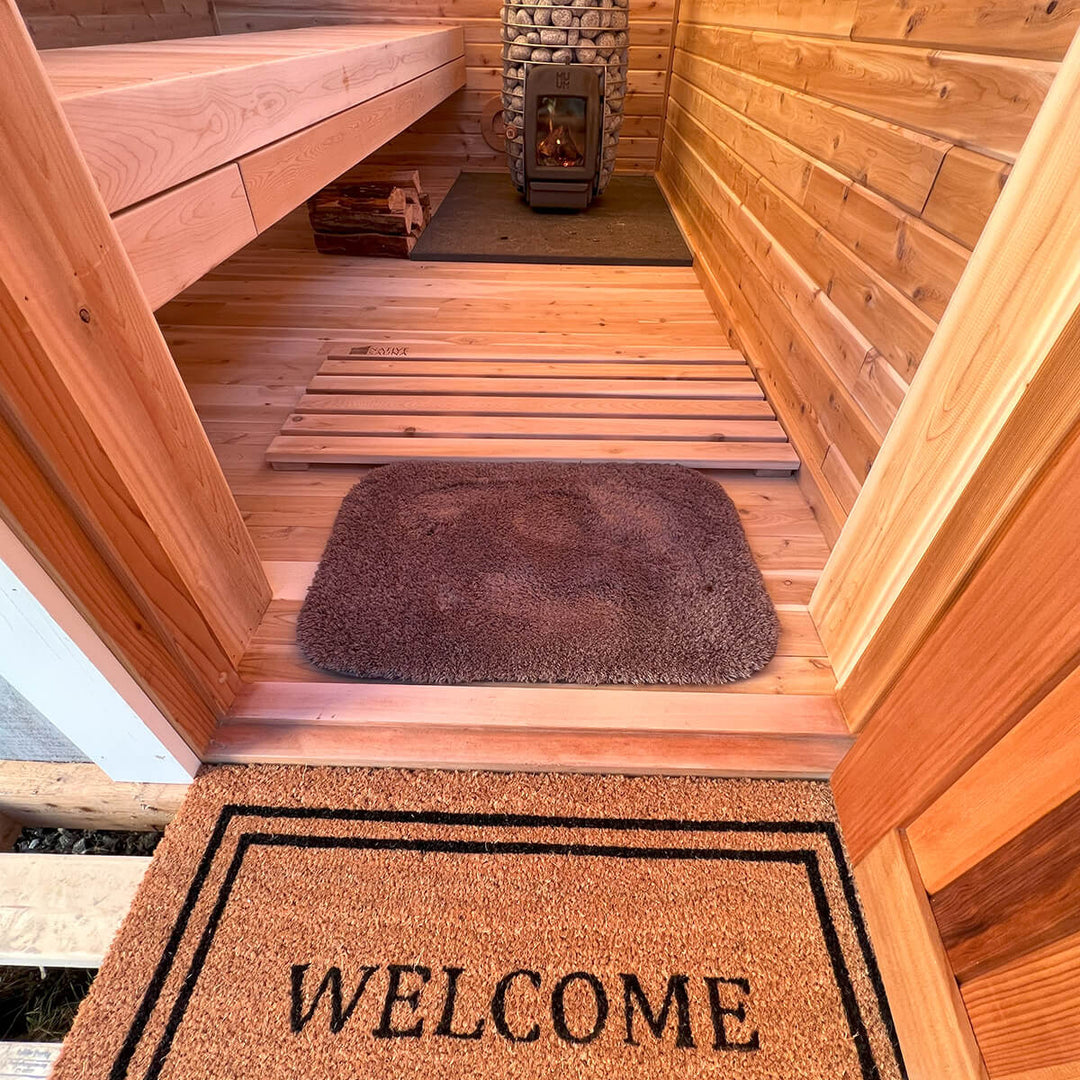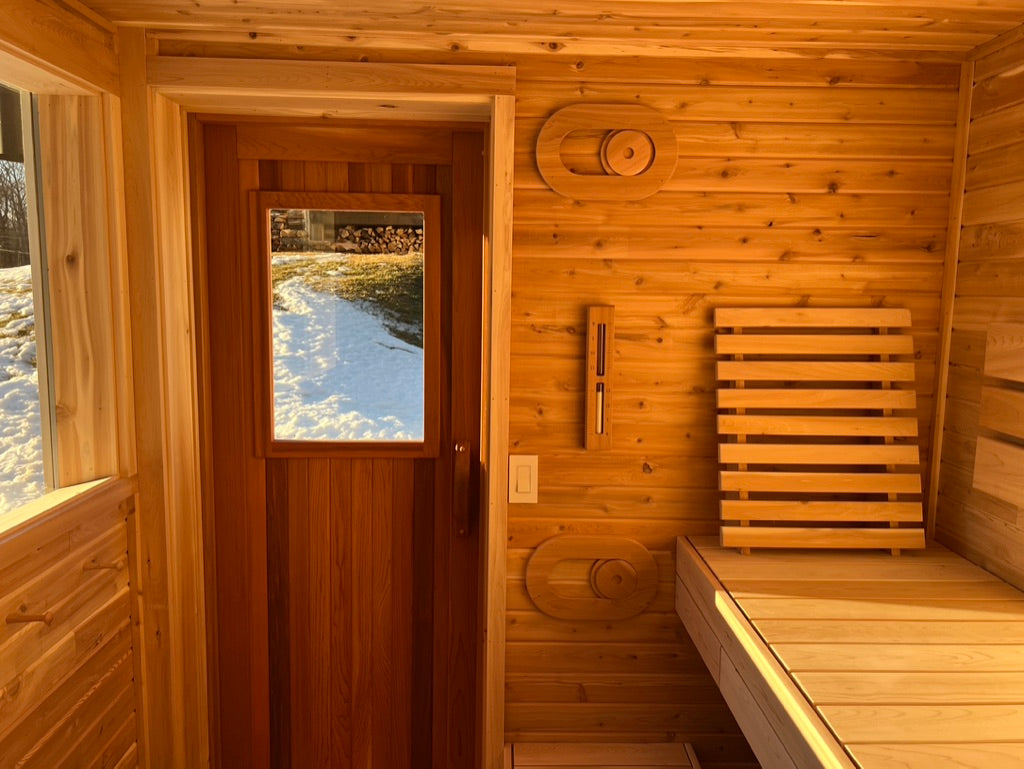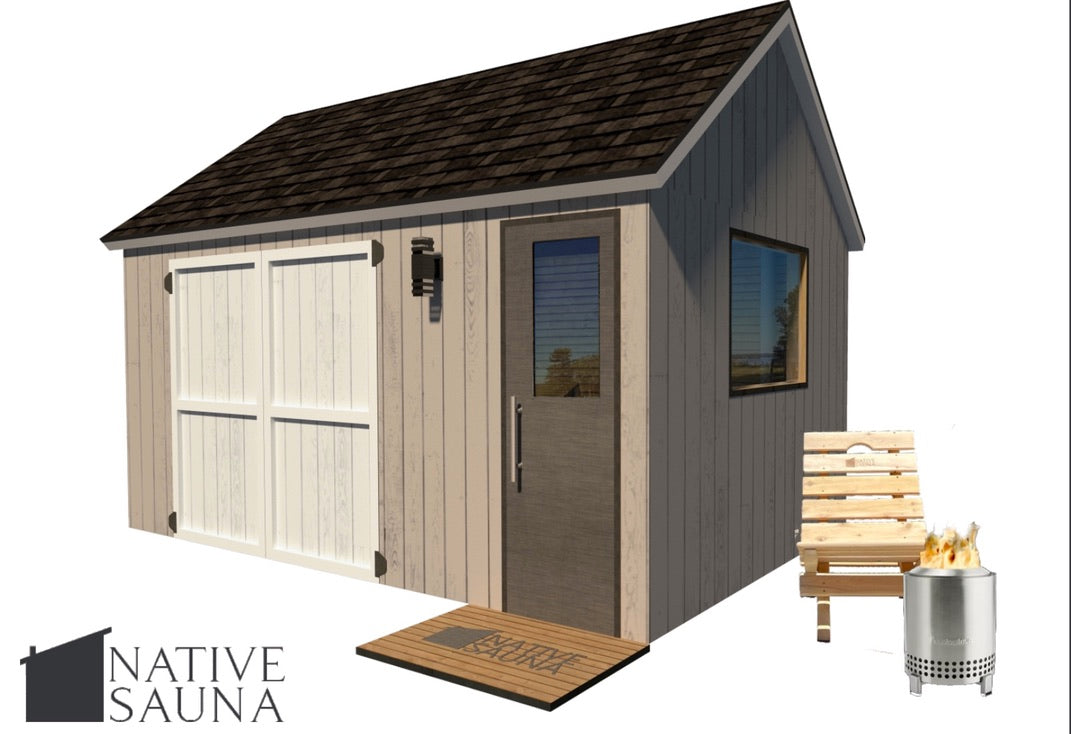 The Brunswick sauna offers a truly immersive and relaxing experience. This cozy retreat is expertly crafted from a charming shed conversion, blending rustic aesthetics with modern comfort. Inside, you'll discover the heart of the sauna, the Huum Hive 12 wood stove, which provides the perfect balance of heat and ambiance, enveloping you in a warm, soothing embrace.

To enhance your comfort, the sauna boasts spacious 9 ft. clear cedar benches, thoughtfully designed for relaxation and rejuvenation. The natural aroma of cedar adds to the serene atmosphere, creating a sensory journey for your senses.

As you unwind, your gaze will be drawn to the expansive 6 x 3 ft. viewing window, connecting you with the serene surroundings. Whether it's the tranquil beauty of nature or a starry night sky, this window offers an uninterrupted view, letting you immerse yourself in the ever-changing landscape as you indulge in the healing powers of the sauna.

Step into the Brunswick sauna, where each detail is a testament to craftsmanship and a commitment to your well-being, creating a space where relaxation and revitalization seamlessly converge.