The essence of innovation and relaxation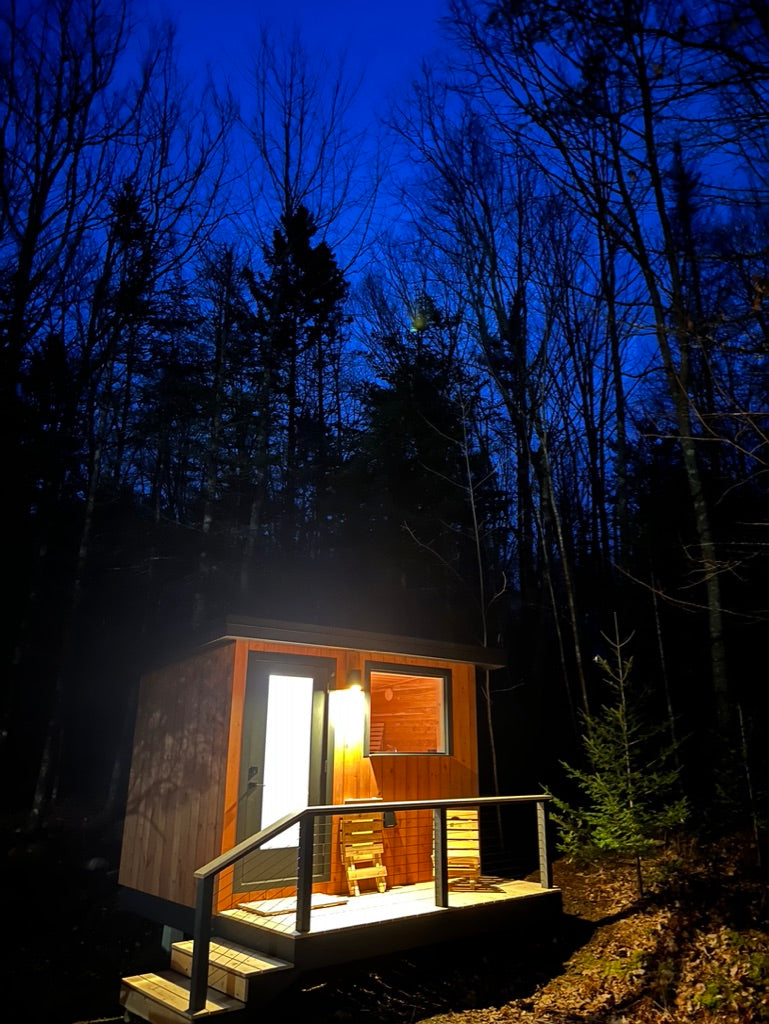 The Rockport sauna marks a significant milestone as our inaugural custom creation. This sauna embodies the essence of innovation and relaxation. At its core, it boasts the state-of-the-art Huum Drop electric heater, seamlessly equipped with Wi-Fi control. This technological marvel empowers you to initiate the sauna experience remotely, whether you're preparing for relaxation on your way home or orchestrating a perfect sauna moment from afar. With the added convenience of scheduling or manual operation at the sauna itself, your comfort and control are unparalleled.
As our maiden custom build, the Rockport sauna holds a special place in our portfolio. It's a testament to our commitment to crafting bespoke wellness spaces that perfectly align with your vision and needs.
The Huum Drop heater, with its harmonious blend of elegance and technology, exemplifies the pinnacle of modern sauna experiences. It's not just about warmth; it's about embracing a sanctuary of well-being, where every detail, from the heater's gentle heat to the ambiance it creates, is meticulously designed to elevate your relaxation.
Step into the Rockport sauna, where innovation meets tradition, and where your journey towards rejuvenation begins. As our first custom creation, it embodies our passion for crafting exceptional wellness spaces tailored to your desires.