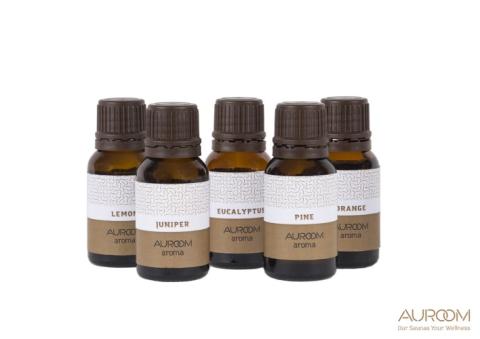 Auroom Aroma Set
Sauna accessories, Aroma Oil, 15 ml bottles
ST2220
Made from 100% natural essential oils that enhacne your sauna or bathing experience
Five 15ml bottles in Eucalyptus, Juniper, Pine, Orange, and Lemon, to give you an array of choices for aromatherapy
Eucalyptus oil is known to aid in relaxation, lower pain and inflammation in the body, and supports healthy airways.
Juniper oil includes benefits such as mood balancing properties and increases sweating to enhance the saunas effects.
Pine oil is seen to serve as a natural disinfectant and its perfect to refresh your sauna space.
Orange oil with its citrus origins has immunity boosting capabilities as well as a wonderful refreshing scent.
Lemon oil is a natural detoxifier that leaves you feeling uplifted after a sauna session.
---